Summer Time Festival
July 14 at 11.00 in Babushkinskom Park will be held the festival "Summer Time"-an entertaining event in the open air. The theme of the festival is popular modern cartoons:
Adventure Time
Gravity Falls
Star against the forces of evil
Steven's Universe
Greetings on Planets
Rick and Morty
Bravest Warriors.
The event combines outdoor quests and scenic amateur performances.
The entrance is free.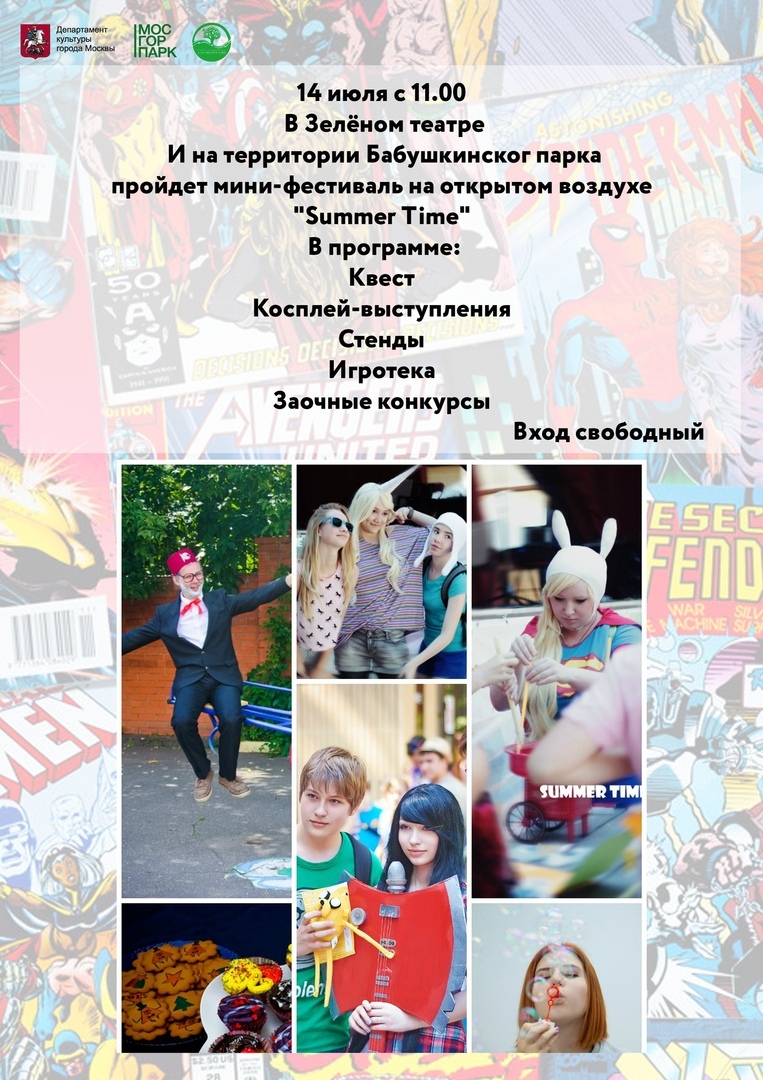 Мы в социальных сетях

Warning: Use of undefined constant option - assumed 'option' (this will throw an Error in a future version of PHP) in /var/www/u0325361/data/www/bapark.ru/wp-content/themes/bapark/footer.php on line 47

Официальная страница ВКонтакте – https://vk.com/babkapark
Официальная страница в Facebook – https://www.facebook.com/parkmitino
Наша лента в Instagram – https://chat.whatsapp.com/F5cb43XWfhR3tRrfhwEz4L